Delivering truly programmable network devices and supported open source-based secure networking solutions
APS Networks® is an innovative design and development company that specializes in programmable network devices and open source-based networking software. We aim to be a positive disruptor across the networking industry, not only designing open hardware but developing secure systems across various markets. The company is committed to developing supported and trusted hardware and software products which have been inspired by and are based on open-source community frameworks and projects but enabling these as commercial, secure and fully supported solutions.
APS Networks® serves the telecommunications, broadcasting, security, academic and other market verticals, where programmable network devices offer key strategic value and allow for features which typically could not be addressed by traditional fixed function network devices.
Intel® is a strategic partner to APS Networks® and provider of innovative technology used in our APS® network devices.
APS Networks® is a member of the Open Networking Foundation (ONF), the Open Compute Project (OCP), the Telecom Infra Project (TIP), the Broadband Forum (BBF) and the P4 Language Consortium.
APS Networks® was one of only two start-up companies to become an Intel® Network Builders Winners' Circle Solution Partner in 2020-2021.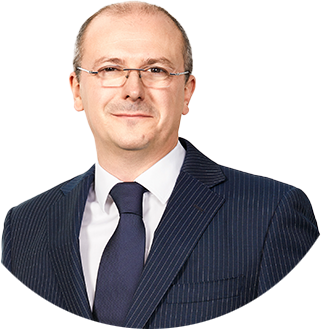 Alexander "Alex" Jeffries, Chief Executive Officer
Alex has been working in the information technology sector ever since, starting his career during the heights of the "New Economy". He bought his first computer, a Spectrum 128K in the 1980s, on which he wrote own gaming programs. His passion for technology advancements followed him into his professional life. Besides his fascination for bleeding-edge technology, Alex was drawn to connecting with people and absorbing specialized knowledge, always conveying his vision of unlimited infrastructure capabilities. In his thirties, Alex made his way through sales, marketing, business development and management roles in internationally operating IT companies.
In 2007, he was one of the core founders of the specialized VAD/VAR STORDIS, where he wrote an original business plan and secured the funding to launch the company. Alex formed the strategy of STORDIS, also known as 'The Open Networking Expert', which was the first company to focus on disaggregated and programmable networking in Europe. Alex led the development of the Advanced Programmable Switches (APS®) series, which now forms the base of the current APS Networks® activities.
In his role as CEO Alex is in charge of overall company strategy, sales and marketing, social responsibility, corporate structure and risk mitigation.
In his spare time, Alex enjoys being in nature and spending time with his family.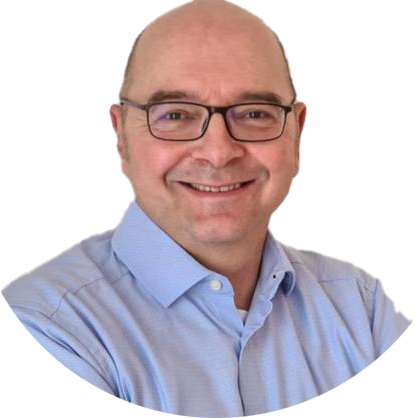 Jörg Peter Hahn, Chief Finance Officer / Chief Operations Officer
Jörg has 25+ years of broad experience in financial management, business consulting and human resources, including legal positions and leading roles in various start-up companies, mid-sized companies and large corporations. His fields of expertise cover a wide spectrum within the ICT industry, including hardware and software, financial services, project management, and the basics of machine learning. Jörg graduated in economics at the University of Hohenheim in Stuttgart, Germany, rounding it off with an MBA in general management at Portland State University in Portland, OR, US. While continuously expanding his professional competences and knowledge in the relevant market segment, he had been working for internationally renowned companies including IBM and Deutsche Telekom.
Jörg is a co-founding member of APS Networks® and holds the managing position in the finance, operations and HR department. His principles of working reflect exceptional accuracy, a high level of expertise and strong ambition to help APS Networks® become one of the world's top providers of open network equipment with a focus on secure, business-critical infrastructure made in Europe. He attaches great value to fairness, open communication and prospects.
Beside his affinity to information technology and finances, his fields of interest span across learning foreign languages, sportive activities, travelling, and, in particular, spending time with his family.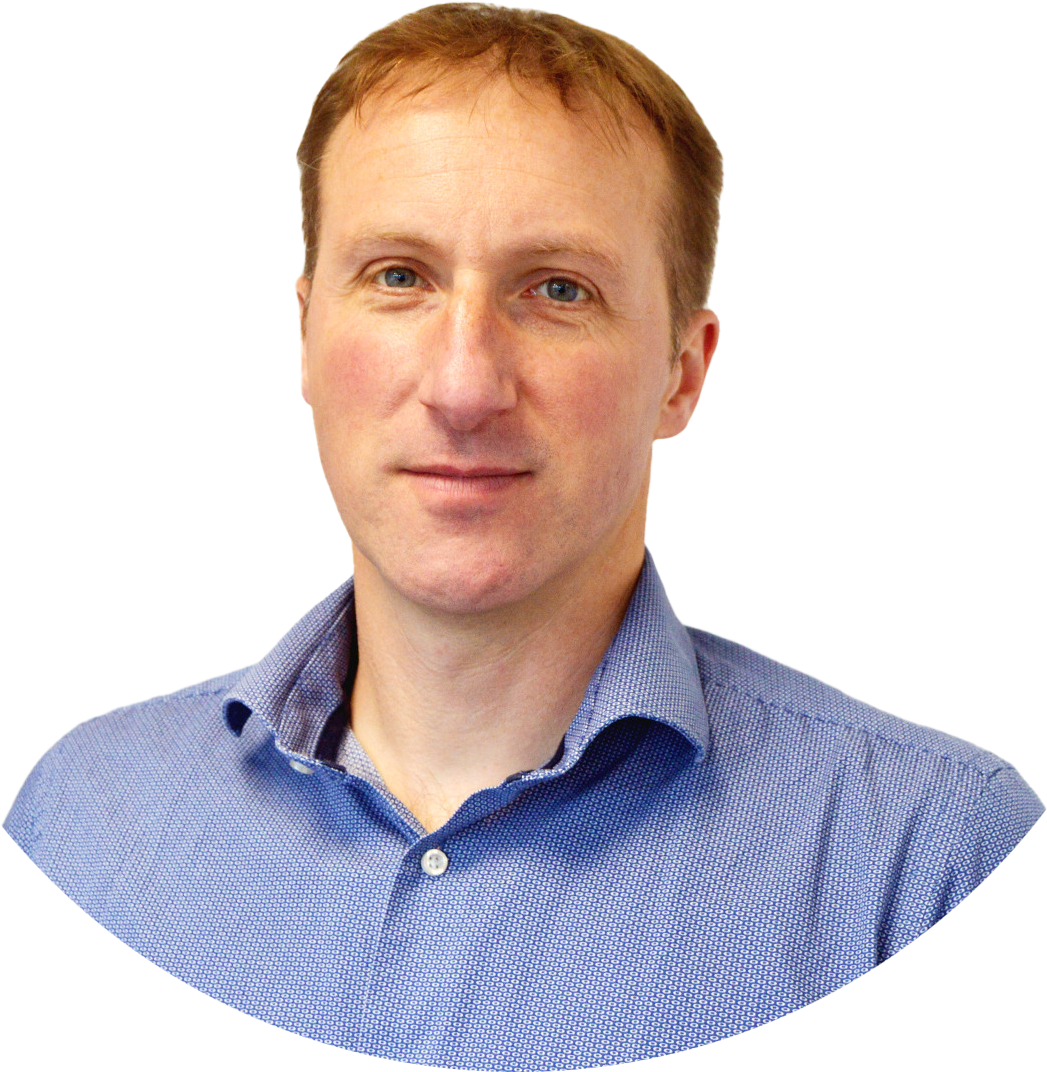 Andrew "Andy" Heal, Chief Technical Officer
Based in southern England, Andy brings in over 25 years of professional experience within the UK intelligence community, providing strategic direction and development of high speed network environments. He has vast experience with leading large specialized teams and is a skilled subject matter expert (SME) for the identification and understanding of telecommunication environments. Andy has been responsible for large scale architectures and defining programmes of work worth millions of pounds, providing cyber security and intelligence security for UK organisations, including research and future technology gap analysis. He was the lead architect who designed the Cyber Threat Detection System for the country of Kuwait to accelerate the development of the Kuwait Cyber Strategy.
In the position of the CTO for APS Networks®, Andy is responsible for the technical strategy, products, and solutions for access and security systems. His ambition to join APS Networks® was to create an organisation which brings value and change to the industry for the greater good, by designing quality network products and solutions for customers, whilst trying to build a friendly approach to industry engagement. He strives to foster a culture of a customer-centric provision of quality network appliances and solutions that improve and simplify their management.
Andy's personal journey was rounded off when he adopted two children a few years ago, adding excitement and joy to his family life. He furthermore has a passion for property architecture and designing sustainable technologies for the home.
Background
On August 7th, 2020, APS Networks® was founded by Alexander Jeffries, Andrew Heal & Jörg Peter Hahn, and started trading from October 2020. APS Networks® acquired the Advanced Programmable Switches (APS®) BF2556X-1T and BF6064X-T from its current product portfolio, including IP, staff and related customer base from STORDIS as part of an asset deal, forming an ideal starting ground for the company. The two  APS® switches were originally launched at the 2019 OCP Global Summit in San Diego, CA, US. APS Networks® now provides support to all global customers who have acquired or are planning to acquire the APS® switches.
'Security by design'
Meanwhile the company is working on several new switch designs and working closely with the open community to provide secure and open source-based solutions to the worldwide market. The future products are all being designed in Europe. A secure supply chain and enhanced security features are key to providing secure networking solutions which are deployed as part of a country's Critical National Infrastructure (CNI).
Innovation
The network is the new field of play for computing innovation, and APS Networks® delivers everything needed to turn open, programmable networking into a major source of business advantage. At the core of our development activities within telecommunications sector, from broadband, 5G and hybrid disaggregated networking to media and broadcast, security and defense solutions, we are designing new products from the core to the edge. We are working on many new product designs to supply for these industries which are flexible and adaptable to future network requirements. We provide the customer with a choice of open hardware in conjunction with best-of-breed secure and supported open source software.
Community Contributions
We are working closely with many open community foundations on a range of open source-based software and hardware projects, making sure these are well supported projects with a wide contributor base, long term support, good documentation & CI/CD measures, and an active thriving community. We aim at contributing to these projects actively and to provide enterprise grade 24/7 support for these projects so customers can deploy open innovation in their highly demanding networking infrastructure.
Our Vision
We revolutionize the network as the trusted partner for programmable devices.
Our Mission
We strive to accelerate the advancement of open, secure, innovative and sustainable network solutions. For this purpose, we design, create and develop versatile programmable network devices and contribute to open community projects.