APS Networks Chosen as Solution Partner in the Intel Network Builders Winners' Circle Program
The Intel Winners Circle for 2021 has been announced, and we are thrilled to be recognized within the Solution Partners in the Intel Network Builders category.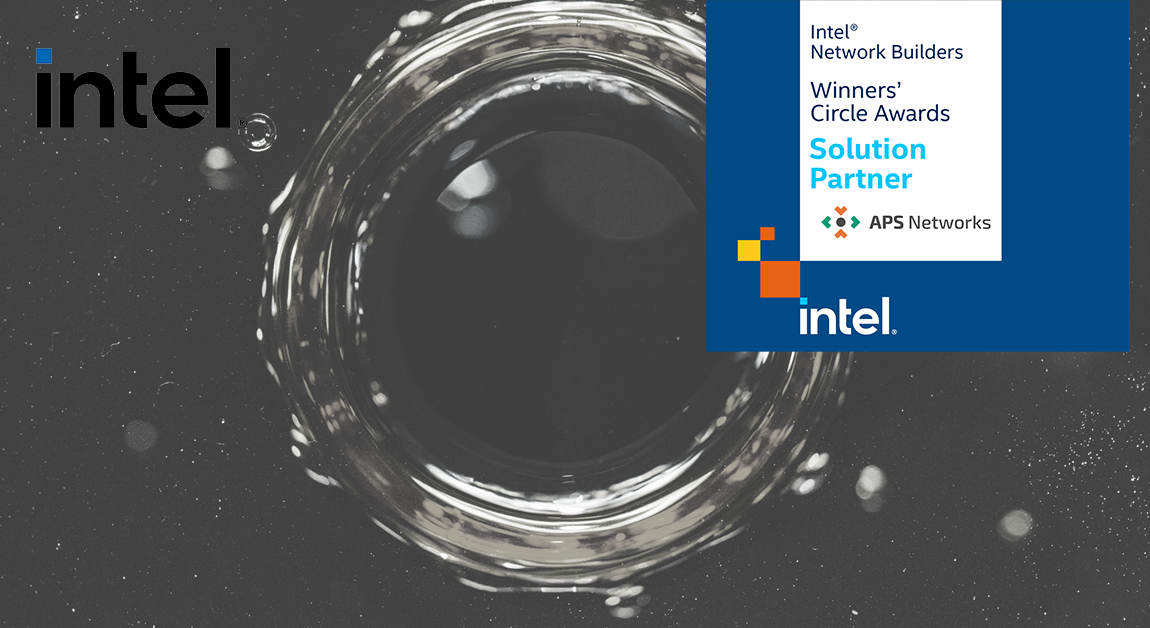 Our dedicated P4 switching platform was recognized for rapid market adoption and pioneering industry co-development projects.
Although APS Networks (APSN) is still a newly launched company, we have been selected by the Intel Network Builders Program as a Solution Provider in its prestigious Winner's Circle Awards. As one of only two 2020 start-ups chosen for the networking program, our company has been recognized for the rapid, early market traction that APS devices have achieved set against the giant switch providers of the networking industry.
It is an important milestone and validates the deep partnership we have with Intel. APS Networks is dedicated to innovating within the network arena, and our line of P4-programmable switches is leading the way by redefining what is possible with high-performance edge networks. By basing our products on Intel's networking platform, we are able to concentrate on developing new features and products that enable our customers to create amazing new solutions on top of our hardware. In addition, by fully utilizing the Intel networking platform, we are able to leverage the cohesive suite of software tools that drive it, further increasing efficiencies and driving down cost.
We believe that faster, more open, collaborative innovation is the future for the networking industry, and P4 is the lingua franca enabling this progress. The incumbent networking players have made some token gestures towards openness with vendor-controlled open source SDKs. But whether it's secretly under the hood, or through more open programmable hardware like the Intel Tofino, P4 is becoming the standard for open, collaborative innovation.
Working closely together with Intel's Barefoot Networks division, we are co-developing specialized switching hardware with customers in telecoms, media and broadcast, security, and academia. Current APS devices have been built around the P4-programmable, Intel Tofino Ethernet switch ASIC. In contrast to other white-box solutions, our Advanced Programmable Switches offer a more powerful, bespoke platform, optimized to capture the full advantages of the Intel Tofino in real-world production use cases.
The APS BF2556X-1T and BF6064X-1T switches bolster the Intel Tofino ASIC with a powerful 8 core Intel Xeon CPU, 32GB RAM as standard (upgradable to 64GB), and 128GB SSD storage. In addition, the switches incorporate supplementary field programmable gate arrays (Intel FPGAs) to deliver 4ns time synchronization, providing an essential built-in feature for a large number of use cases across different industries.
We are proud to be included in the 2021 Intel Winners Circle and look forward to many more years of partnership and collaboration with Intel.
APS Networks will further be announcing a number of exciting new projects in the upcoming year, in the areas of broadcast (IP Studio) and telecommunications. Working together with the Open Networking Foundation (ONF), Open Compute Project (OCP), Telecom Infra Project (TIP) and The Linux Foundation, the company is also developing a second generation of Advanced Programmable Switches around the 12.8Tbps Intel Tofino 2.
Intel, the Intel logo, and other Intel marks are trademarks of Intel Corporation or its subsidiaries.
03/22/2021 | APS Networks