Open Broadband Network Gateway
OpenBNG – a Telecom Infra Project on disaggregated, open Broadband Network Gateway
TIP OpenBNG is an initiative within the Open Optical & Packet Transport (OOPT) Project Group's Disaggregated Open Routers (DOR) sub-group. The initiative was founded in 2020 and now is lead by industry leading operators such as BT, Deutsche Telekom, Telecom Italia, Telefónica and Vodafone Group.
"Next Generation Disaggregated Open Broadband Network Gateway (OpenBNG)"
To get a better overview of the topic, you can find a documentation below about how open source switches make use of programmable networks and BNG functionality, addressing scalability for Quality of Service (QoS). This presentation was part of the OpenBNG webinar with Vodafone, Meta, and the Telecom Infra Project on June 30th, organized by Intel.

Watch the webinar on demand.
Use
Disaggregated and open BNGs allow operators a choice of different hardware platforms and types of network operating system (NOS) and control plane applications they want to use. This agility results in a lower total cost of ownership, ultimately leading to a lower cost per broadband subscriber and reduces dependencies on individual monolithic suppliers. Disaggregation provides any user with more flexibility in services offerings and enhanced experiences, allowing organizations to easily adapt to ever-changing business requirements.
Goal
The project goal is to develop a solution that overcomes some of the most relevant issues operators presently face when deploying access services for fixed customers. This set of technical requirements aims to define an open and disaggregated platform that is based on commercial, off-the-shelf components and open software that can perform traditional BNG functions, reduces deployment and operational costs, and provides the scalability required for multiple scenarios.
Challenges
A short-term challenge for these services is continuous traffic growth, which not only affects required performance, but also determines the most adequate location for BNG functionality (i.e., more centralized vs. more distributed).
Other topics, such as the search for an appropriate fixed-mobile convergence strategy, or the inclusion of SDN methods for improved service provisioning, will also impact future BNG node specifications.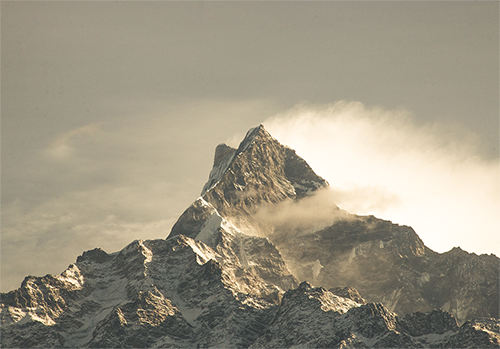 Current solutions are based on monolithic platforms that make it extremely difficult to introduce innovation from other vendors (lack of open hardware, open software, fully open APls that enable external components to interact with a device, and standardized features and tools for zero tauch provisioning (ZTP) and initial auto-configuration.
They also demand per-vendor system integration that affects costs and time-to-market, present a lock-in to same-vendor pluggable modules not based on technology, and represent a strong challenge in multi-vendor environments.
OpenBNG Devices
APS Networks® is about to release three BNG switches which aim to comply with the Telecom Infra Project's (TIP) OpenBNG requirements, enabling customers to choose between the TIP standard configurations (SC) SC-1, SC-2 and SC-3 leaf designs that best address end user demands. This provides operators flexible deployment options covering full-functionality deployments and service-only BNG deployments and leaf-spine configuration alternatives. The APS Networks® OpenBNG products, APS2140D,  APS6120Q and APS2172Q support a range of commercial NOS options and an open source-based options making use of the ONF's Tassen, SD-BNG and Aether projects.