APS Networks®: Choice and Control at the Heart of your Network
APS Networks® is about more than just network disaggregation within switches, and software defined networking (SDN). We are using a blend of development skills in hardware, firmware/embedded, OS and application software, to help blow the world of closed networking wide open. We are taking the pieces and putting them back together more securely, more efficiently and, most importantly, doing this as an open, collaborative community together with our customers. Our networking vision includes hardware, open source and programmability, all tailored to our customers' business-specific requirements.
APS Networks®: Security by design, Made in Europe
The concept of Advanced Programmable Switches is built on three pillars that leverage the open source approach to a customized network solution, fulfilling the requirements of all possible use cases across industries and actual implementations.
Modularity
Our switches are designed in a modular way, allowing customers the choice of CPU board they require. All our models can be ordered with and without our unique PTP module.
Security
Our switches are designed based on the security by design principles. We have full control of our hardware supply chains and have Software Bill of Materials (SBoMs) in place for all software used. Further security features all for use of our products in Critical National Infrastructure (CNI).
Quality
We make sure that our products comply to high quality standards from both a hardware and software perspective. Only high quality components are used within our devices.
Innovative and Open Technology
Our technologies provide the ultimate, stable and supported platform for open network innovation. And our dedicated hardware solutions are built around enabling the latest open technologies to serve vertical industry needs. Open technology enables hardware and software diversity: reducing risk and lock-in to tardy vendor roadmaps. Users win the freedom to explore the latest advances in networking technology. Network programmability, disaggregation, SDN/NFV and open source software, all become viable options. APS Networks® offers exciting new opportunities to both share in the pace of open innovation, and to engineer your own competitive advantage. And our support and development expertise helps turn this innovation playground into production-ready network environments.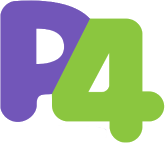 P4 Programming Language
P4 (programming protocol-independent packet processors) is a domain-specific language which is used to specify the packet behavior and unambiguously define the forwarding plane regardless of the underlying hardware, while the program defines the packet headers and the processing logic. It enables the reconfiguration of parsing and the processing, while the hardware (target), which can be an ASIC, an FPGA or a NIC, acts as a compiler, providing information and instructions via match-action tables.
Open Broadband Network Gateway
Disaggregated and open BNGs allow operators a choice of different hardware platforms and types of network operating system (NOS) and control plane applications they want to use. This agility results in a lower total cost of ownership, ultimately leading to a lower cost per broadband subscriber and reduces dependencies on individual monolithic suppliers. Disaggregation provides any user with more flexibility in services offerings and enhanced experiences, allowing organizations to easily adapt to ever-changing business requirements.