Advanced Programmable Switches (APS®)
Discover the full potential of a P4-programmable Intel® Tofino™ ASIC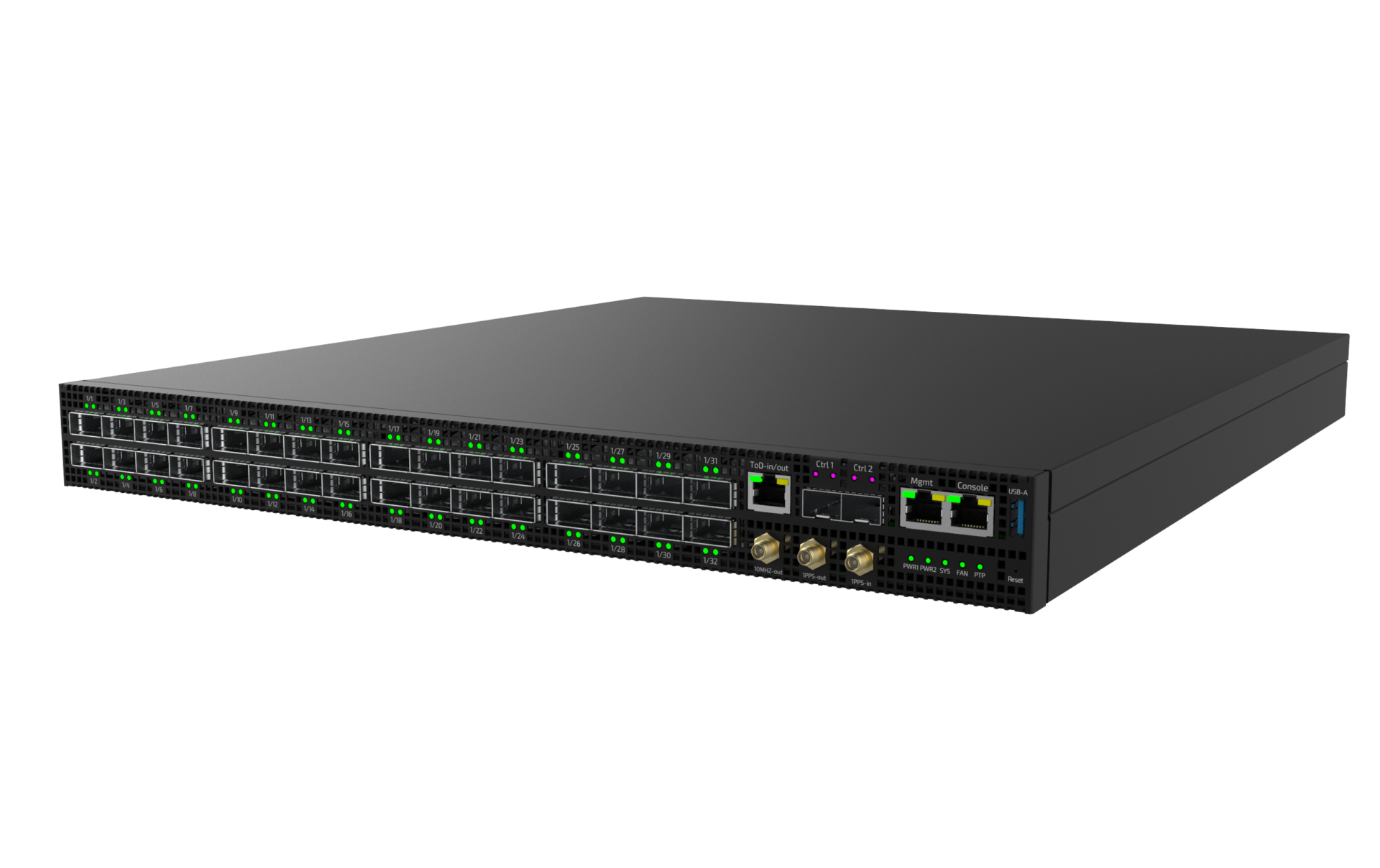 Made in Europe
The switches will be designed and produced in Europe, as the final manufacturing will be done in Bavaria, Germany and most of the components are provided by European suppliers. The printed circuit boards (PCBs) come from Austria and most of the design is done in the Netherlands. The Trusted Platform Module (TPM) on the compute boards will be provided by European manufacturer Infineon. The software for the devices will be developed partially in Germany and the UK. The ASICs will be provided by American suppliers, including our solution partner Intel®. We are committed to corporate responsibility in regards to sustainability and a secure supply chain for all of our components. Our products apply to economic and ecological standards to enable power-efficient operation and maintain a high level of quality. We do our best to be informed about the conditions of the manufacturing process of our products, and expect our suppliers and business partners to make the same commitment to respect human rights.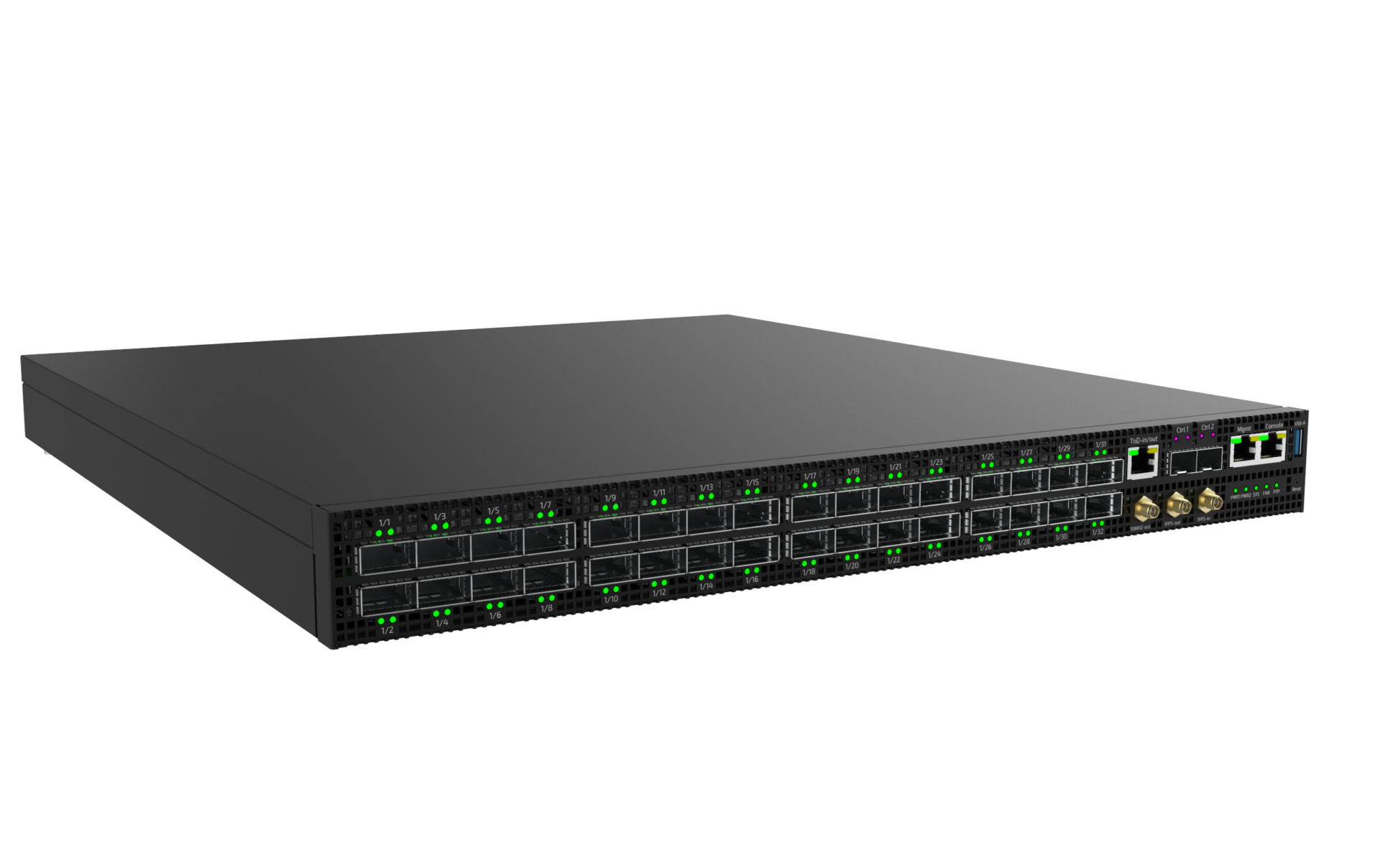 Modularity
All our new models can optionally be upgraded with a daughter board, supporting a full range of PTP profiles. You have the choice of the required power supply unit (PSU) – we can integrate AC or DC power supplies with front to back (port to power) and back to front (power to port) airflow. The PSUs we are using are Titanium grade, to provide the highest possible power efficiency levels. And customers can choose from three different CPU three different CPU board models according to use case-specific requirements.
Efficient Power Consumption
The switches are equipped with low-consumption CPUs and energy-efficient PSUs and fans, and the intelligent automatic control system recognizes and manages the operating mode to reduce the power consumption to an optimized minimum, in particular when not in use.